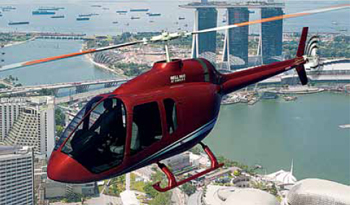 Every year, hundreds of venture capitalists, hedge fund investors and technology entrepreneurs flock into the city to strike deals or oversee projects worth several million dollars. And then they get stuck on Bengaluru's roads.
Happens in every big city, right?
But then Delhi-based entrepreneur Kanika Tekriwal is determined that among India's great metropolises, Bengaluru has the kind of 'experimental crowd' that would be willing to book a chopper ride through a mobile app, like they would an Uber or Ola taxi. Globally, few cities such as New York, Melbourne, Hong Kong and Mauritius have helicopter transfers from airports. And in India, Bengaluru would be the first.