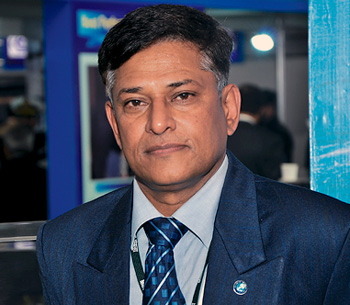 Goa Shipyard Limited (GSL), which is going through difficult times due to a lean order book, is keenly awaiting the final approval for the commencement of the mine counter-measure vessels (MCMVs), announced the new Chairman and Managing Director, Rear Admiral (Retd) Shekhar Mital. The plan is to build up to eight MCMVs to replace the 12 existing Soviet-made Pondicherry/Karwar class ocean minesweepers that have been in service for the last 25 to 30 years. GSL is expected to build six of them through transfer of technology.
Mital told SP's ShowNews that GSL and the Indian Navy had spent about 650 crore on the shipyard's modernisation for its MCMV project. GSL turnaround hinges on the early commencement of work on this project. The project has special significance from operational necessity angle for the Indian Navy and in the absence of MCMVs, the naval flotilla will be bottled up in the harbour for want of mine-sweeping facilities.
GSL, he said, is aggressively planning to diversify product range and mentioned the aircraft landing facility on INS Hansa; damage control simulators, etc.
Mital said that GSL is going through challenging times and that the net profit had declined steeply from 177 crore in 2010-11 to about 15 crore in 2012-13 and is under severe financial stress in the current year. "Our order book is at its minimum and can barely support yard production for about two-three years. With so much government resources spent on modernisation, corresponding order book is essential to remain viable."