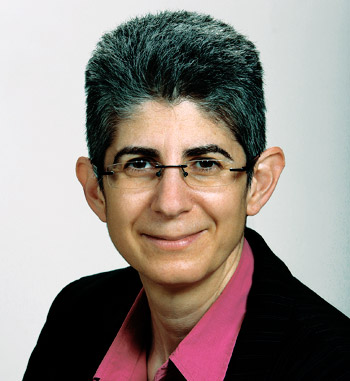 Cyber business at Israel Aerospace industries (IAI) continues to grow and the company's cyber contracts in 2016 totalled over $100 million, all of which were deals in the field of cyber intelligence, cyber forensics and analysis, and national-level cyber defence centres. In addition, IAI and ELTA's boards of directors authorised the establishment of a designated division for the cyber business as part of IAI's subsidiary, ELTA subsidiary. Esti Peshin was appointed as General Manager of IAI's Cyber Division.
Joseph Weiss, IAI's President and CEO, said, "We consider cyber to be a strategic field of activity and a growth engine at IAI, and expect it to continue to expand significantly in the coming years. The establishment of IAI's Cyber Division serves as infrastructure for continued extensive activity. We will continue to invest in cyber companies and research and development centres in order to continue to expand in this field and I wish Esti Peshin and the employees at the cyber division all the success."
Esti Peshin said: "IAI is expanding its role as a significant global cyber player. Our advanced technological capabilities, excellent human capital and extensive partner network will enable us to continue to develop and serve as a significant force for the company's business growth."
Cyber security has been identified by IAI as a strategic field and growth engine for IAI. The company is developing cyber solutions and unique and advanced capabilities for intelligence, monitoring, identification and accessibility and offers its customers a variety of abilities to cope with various cyber threats. IAI operates R&D and innovation centres in Singapore, Switzerland and Israel. In addition, IAI leads the Israel Cyber Company Consortium (IC3) which offers end-to-end solutions for national cyber systems and is comprised of leading Israel cyber companies.