Enhanced capabilities will improve the passenger experience and deliver new revenue opportunities for airlines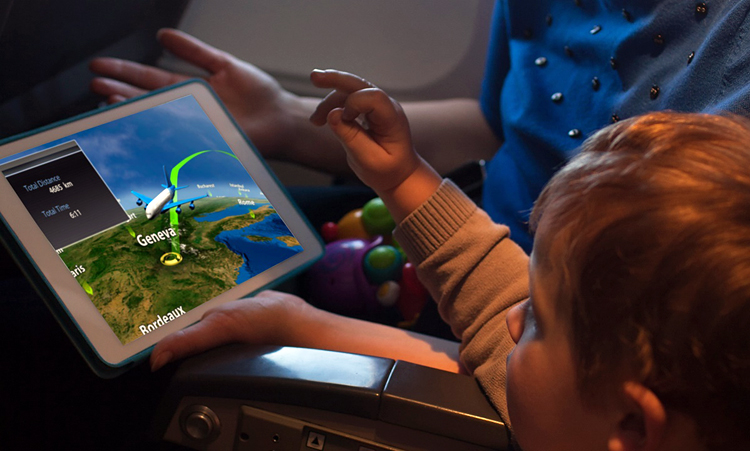 Rockwell Collins is addressing the growing BYOD trend with its CabinConnect™ inflight wireless connectivity and entertainment solution
Rockwell Collins is addressing the growing passenger demand to be connected on their own devices while flying with its CabinConnect™ inflight wireless connectivity and entertainment solution.
The solution is being demonstrated at this week's APEX EXPO in Long Beach, California.
According to a recent survey by Inmarsat, the leading provider of global mobile satellite communications services, 60 percent of passengers believe in-flight Wi-Fi is a necessity and not a luxury, and 61 percent say the quality of in-flight Wi-Fi is more important than onboard entertainment.
"There has been a significant shift toward a Bring Your Own Device (BYOD) environment that is changing how people access content—on the ground or in the air—and our approach is designed to reflect and adapt to these changes in passenger behavior," said Alexis Hickox, head of Business Development, Cabin Connectivity Solutions for Rockwell Collins. "With CabinConnect, we are bringing greater value and flexibility to airlines as streaming and on-demand video viewing becomes the norm."
With Rockwell Collins' CabinConnect, passengers can surf the internet, use social networks and various instant messenger applications, as well as check emails via smartphones, tablets and personal computers using Inmarsat's GX Aviation service.
The system also enables airlines to generate ancillary revenue by presenting more services and features to passengers such as specials offers and promotions, an extensive online duty-free shop and other services that enhance the passenger experience and create new ancillary lines of revenue.
CabinConnect is a fully integrated system supporting the latest generation of high-bandwidth connectivity which can stream content to more than 300 passengers. Its available for both linefit and retrofit on a range of aircraft types including the Boeing 737 MAX, B787 and B767.
The CabinConnect offering includes comprehensive 24/7/365 customer support through Rockwell Collins network operations center as well as intuitive web-based tools allowing airlines to monitor the connectivity service to every seat on their aircraft.
CabinConnect was previously part of Rockwell Collins PAVES inflight entertainment (IFE) system portfolio. Earlier this year, the company shifted its focus from embedded and broadcast IFE systems to wireless inflight connectivity and entertainment solutions. The subsequent rebranding to CabinConnect reflects the company's focus on enabling the connected aircraft.