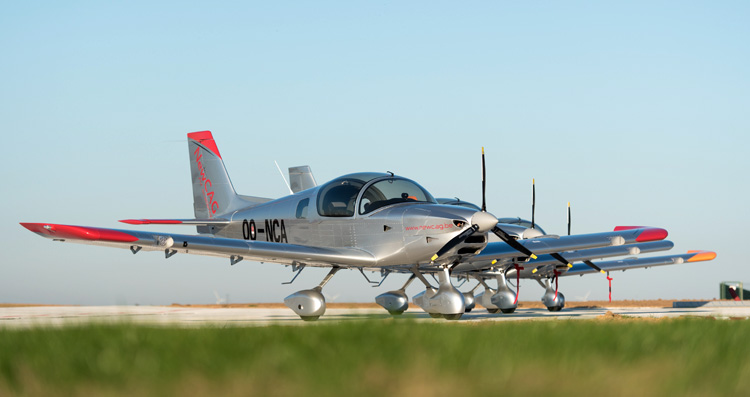 The aviation schools "Belgian Flight School" (BFS)¹ and "Air Academy New CAG" (New CAG)² have received the first Sonaca 200s. These deliveries were planned in the wake of the EASA CS-VLA certification of the Sonaca 200 which was issued in June³.
Based at the Charleroi Airport site in South Brussels, New CAG and BFS train airline pilots who work for airlines all over the world. "The Sonaca 200 will replace and reinforce the fleets of two major Belgian flight schools" declared Pierre Van Wetter, Chief Commercial Officer of Sonaca Aircraft "Altogether, the contracts that we have signed with these two schools consist in the purchase of 16 Sonaca 200s including 8 firm orders for the Sonaca 200 Trainer and 8 options for the Sonaca 200 Trainer Pro. The remaining aircraft (6 aircraft for the firm order) will be delivered to the clients by spring 2019.
Located at the Namur aerodrome (Belgium), the Sonaca Aircraft infrastructure is under development: a new 2000 m² assembly hall will allow for the delivery of up to 80 aircraft per year starting in 2020.


¹ Belgian Flight School: www.bfschool.aero
² Air Academy New CAG : www.newcag.be
³ The Sonaca 200 obtained the EASA certification in the CS-VLA airworthiness category on 25 June 2018. https://bit.ly/2IXGSPk