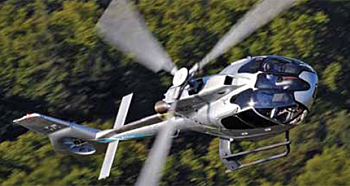 Airbus Helicopter H130
European aerospace giant Airbus will cooperate with the US ride-hailing service Uber Technologies to provide on-demand flights with its H125 and H130 helicopters, Airbus Chief Executive Tom Enders said.
The service will be first tested at the Sundance Film Festival in Park City, Utah, which starts on January 21, Enders told a technology conference in Munich on Sunday. The project aims to make helicopter flights available to a wider audience, he said.
The cooperation with Uber comes as Airbus's Enders seeks to push innovation at the Toulouse, France-based company that makes everything from civil airplanes to military transporters.
Airbus has armed its Silicon Valley branch with $150 million in venture capital to invest in promising aerospace startups around the world.