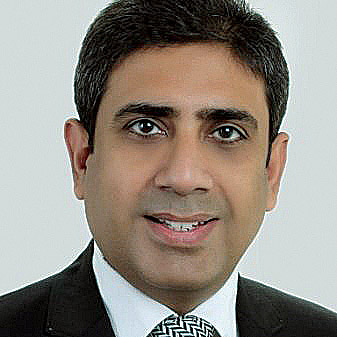 SP's ShowNews (SP's): Can you take us through a journey of Honeywell's activities in India in the last 20 years?
Faizi Mohsini (Mohsini): For almost 80 years, Honeywell has been committed to delivering solutions to India's aerospace and defence industry. Today, we see India as one of our main hubs for manufacturing and maintaining components and subcomponents. The company's investments and partnerships in India are a sign of our regional growth and strong presence in the country.
We have extended our business across civil aviation and defence by offering expertise in key areas such as engine technology, maintenance, repair and overhaul (MRO) support, unmanned aerial vehicles, navigation and helicopter safety supports. Our strategic associations with local organisations like the Hindustan Aeronautics Limited (HAL) and Tata Power Strategic Engineering Division (SED), have helped us evolve our business in India to match the industry's rapid development.
On the civil aviation front, Honeywell has played an instrumental role in helping the industry prepare for future requirements and evolving user expectations. For example, the Airports Authority of India has selected our SmartPath Ground Based Augmentation System (GBAS) for Chennai International Airport which is the third busiest airport in the nation. With the airport, handling over 10.5 million passengers each year, SmartPath will support future demand at Chennai International Airport by reducing delays and journey times for passengers, lowering operational costs for airlines, and increasing traffic throughout at the airport. In another similar association, Honeywell and Safran signed a memorandum of understanding (MoU) with GoAir to support the development of the electric green taxiing system (EGTS) which helps save fuel and reduce costs.
Hence, Honeywell is strategically placed to meet the mechanical and digital requirements demanded by today's Indian aerospace sector. We have effectively integrated software and connectivity with mechanical components to create a more streamlined airplane for our Indian customers.
SP's: How do you position your company in Indian market today?
Mohsini: Due to Honeywell's long presence in India, we have been able to establish and maintain long-term relationships with the Indian Government and the Ministry of Defence, as well as companies like HAL and the country's leading airlines.
The 'Make in India' initiative is at the core of Honeywell's strategy in the country's aerospace and defence market. Honeywell has offerings and technologies for a wide range of aircraft, whether they are turboprop aircraft, commercial jets, military aircraft or even space platforms.
Looking at the civil aviation market, as per the Centre for Asia Pacific Aviation (CAPA), Indian domestic air traffic is expected to surpass 100 million passengers by the end of this financial year. This passenger increase will directly affect the fuel consumption pattern of airlines and overall revenue generation, as fuel accounts for as much as 50 per cent of an airline's operational cost. Because of this, Honeywell's current focus is to offer solutions that will improve operational efficiency and reduce congestion. Honeywell's SmartPath ground-based augmentation system is an advanced technology that is easily available to alleviate regional and global concerns around congestion and efficiency.
According to last year's revised regulations, foreign direct investment in the Indian defence industry is now at 49 per cent. Hence, for the next few years, the Indian private sector is looking for foreign partners with $130 billion of military contracts. Along with our existing associations, this has allowed us to extend our defence and space business solutions to support the Indian military, advancing their capabilities, improving mission success and managing interoperability with other nations. For instance, our recent partnership with Tata Power SED on the Honeywell TALIN inertial land navigator will not only bring high performance technologies to the country, but also incorporate strong local engineering. These technologies will be critical to the success of the Indian Government's 'Make in India' movement. Another major focus for us is on the overhaul and upgrade of military fleets through providing our advanced avionics systems, engines and auxiliary power units (APU) product lines to the Indian military.
SP's: Honeywell has made some key investments in India. Can you provide us with some details on these investments?
Mohsini: India is a high-growth region that Honeywell is heavily invested in. Strategic associations with local organisations like HAL and Tata Power SED, have helped us locally produce in India and develop residential expertise.
Our partnership with HAL led us to secure a licence for the production of Honeywell's TPE331-5 engine for domestic and international use, and after 40 years, the engine remains in service with the Indian military today. Another successful investment has been our agreement with Tata Power SED to install Honeywell's TALIN inertial land navigation on systems like the Pinaka multi-barrel rocket launcher (MBRL), advanced towed artillery gun system (ATAGS), and the Akash surface-to-air missiles. Due to these long-term associations, Honeywell continues to contribute towards the 'Make in India' initiative as well.
Honeywell is also investing heavily in the next-generation of talented engineers and pilots in India. The Honeywell Technology Solutions Inc. engineering arm, based in Bengaluru, has developed connections with schools and universities as a commitment to train young Indian engineers in the aerospace and defence sector.
With these strategic investments, our aim is to contribute and develop a more advanced, capable and successful ecosystem of Indian aerospace manufacturing and engineering talent.
SP's: Which sector in India appears to be the most promising today through your eyes?
Mohsini: Looking at Honeywell's growth trajectory for the coming years, India as a market itself seems to be very promising across various sectors. Specifically, the aviation sector is growing strong. According to the International Air Transport Association (IATA), India has the fastest growing domestic aviation market in the world. As India is expected to be the world's third largest aviation market by 2020 and the largest by 2030, the industry is experiencing a new era of expansion.
Last year, the Ministry of Civil Aviation introduced the new National Civil Aviation Policy, which includes proposals such as allowing new airlines to fly abroad and the introduction of more regional flights. With these developments and the Prime Minister's ongoing 'Make in India' initiative, the aviation sector has witnessed substantial growth in its market of low-cost carriers (LCCs), modern airports, foreign direct investment (FDI) in domestic airlines, advanced information technology (IT) interventions and growing emphasis on regional connectivity.
According to Indian Brand Equity Foundation (IBEF) figures, passenger traffic during 2015 increased at a rate of 21.3 per cent, from 70.54 million in 2014 to 85.57 million in 2015. In light of this positive outcome, the government also introduced various proposals for MRO operations for airplanes last year. These include customs and excise duty exemption for tools and tool-kits used in MRO works.
All these rising figures and the untapped potential of the Indian aviation sector show a promising future for Honeywell's offerings to the Indian aviation market. With the government's support for implementing the right policies and focusing on quality, India is currently among the five fastest growing aviation markets globally.
SP's ShowNews (SP's): Does Honeywell play any role in developing skill sets? If so, can you detail on the same?
Mohsini: As India transforms itself from a regional to a global power, the aerospace and defence sector is increasingly becoming critical in the country's long-term strategic planning. To actually achieve this aim, it is vital to have engineers and other graduates ready to meet the aerospace and defence industry needs. Hence, Honeywell is empowering the next generation of Indian engineers and pilots by training young Indian engineers in aerospace and defence and helping some engineers obtain their private pilot licence.
Today, we have more than 15,000 employees in multiple locations who are spread across seven manufacturing sites and five design centres in India. Honeywell's 6,000 Indian engineers help us deliver advanced technology solutions and tackle some of the toughest challenges faced by India and the rest of the world.
Honeywell is not only working towards building the capabilities of the existing workforce but also developing a strong pipeline of future talent.
SP's: What are your plans for the next 5 to 10 years for this market?
Mohsini: Honeywell sees India as a strategic and significant growth pillar for the organisation and we have been delivering aviation and defence based solutions to the Indian market for almost several decades. Honeywell's business objectives have always been aligned with the rapid advances in the market as well as the reformed aviation and defence policies. Today, we continue to offer our product portfolio, our strong capabilities in flight safety and efficiency technologies and an in-country customer core team that provides dedicated technical support to airline customers.
For the coming years, the Indian aerospace sector is going to expand due to initiatives such as 'Make in India' and growth in passenger traffic. Keeping in mind the recent developments in the Indian aerospace market, Honeywell's five-year focus will be aligned with the government's aim to expand and produce locally, enhance regional connectivity and boost the MRO market. Other policies like the ease of doing business through deregulation, simplified procedures and e-governance will also enable Honeywell's future growth in the country and support government initiatives.
Technological advancements in the aerospace sector such as the introduction of in-flight connectivity to airlines is a revolutionary step made by the government. Recently, aviation authorities have also started to revive non-functional regional airports across locations in India to promote regional connectivity. Soon, this will result in an increased demand for safety optimisation as well as technological expertise. As other stakeholders like pilots and passengers become more dependent on technology, Honeywell will be able to offer technologies that are currently offered in other global markets to the Indian market as well. These futuristic offerings will include our GoDirectsuite of services and in-flight connectivity, which are currently being used by leading international airlines.
For the defence sector, the 'Make in India' initiative enables local manufacturing of defence and military products which enhances the country's localisation of defence hardware and software. For the coming years, Honeywell sees this as a great opportunity to form partnerships and relationships with local manufacturing companies in India and to deliver advanced solutions for the defence and aerospace industries.