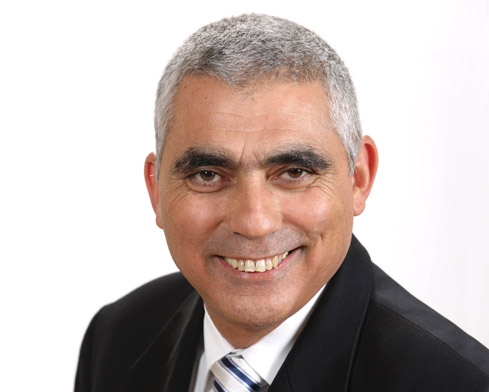 With nearly $4 billion in annual sales, Israel Aerospace Industries (IAI) is looking at around $1 billion of sales per year in India, as multiple projects of large scale start maturing after years of negotiations. "We look at India as one of the most dominant markets for IAI," said Eli Elfassi, Vice President, Marketing of IAI.
"Our goal is to continue and strengthen our position in this strategic market, despite the growing competition." Elfassi added that the excellent reputation and confidence IAI have won over the years with the Indian customers are instrumental for continued success.
Over three decades of operation in India, IAI now serves all the Indian military branches and many government agencies throughout the subcontinent. As a global leader in air and missile defence, IAI's systems currently protect Indian naval vessels and are becoming part of the country's air defence system. Airborne Early Warning aircraft, ground and naval based radars are among the building blocks of major defence systems developed for use with India's and Israel's defence forces. IAI and its Indian partners are extending those mature systems, introducing more models, tailored to address specific customer requirements.
Running Projects
Other projects IAI deployed in India include Harop and Harpy loitering weapons, Searcher and Heron unmanned aerial systems. The latest addition to IAI's offering is the UAV operation centre, providing operators at territorial command or national level with the ability to manage, control and support a large force of drones.
Satellites are another area of leadership for IAI with satellites developed and produced here are orbiting in space supporting remote sensing and communications for national security and commercial users. IAI also offers unique payloads for satellites, enabling users to conduct reconnaissance missions in day or night, and during monsoon season, regardless of cloud coverage.
Projects worth billions require significant local workshare and, over decades of cooperation with the Indian industry, IAI has excelled in developing close relations with local contractors, suppliers and partners. "Through the years, we developed a network of subcontractors and partners. We found here all the necessary technologies, there is a mature infrastructure, suppliers have the will and technical and quality levels to enter development and production of advanced systems, and we are going to transfer more orders with time," Elfassi said.
To make the most of the 'Make in India' initiative, IAI is planning to expand its operation in India. "We plan to go beyond the JVs we already have here, and expand our partnerships to JVs established on divisional basis, with different Indian partners. This will enable us to better compete on specific opportunities and broaden the cooperation within our Indian JVs."